Fiction
Ô Chateau
Ô Chateau
Year: 2023
Director: Gaspard Hirschi
Production Co: Les Films de l'Oeil Sauvage
Distributors: to come
Atlas
Atlas
Year: 2021
Director: Niccolò Castelli
Production Co: Imagofilm Lugano, Climax FIlms, Tempesta
Distributors: OUTSIDE THE BOX, Vision Distribution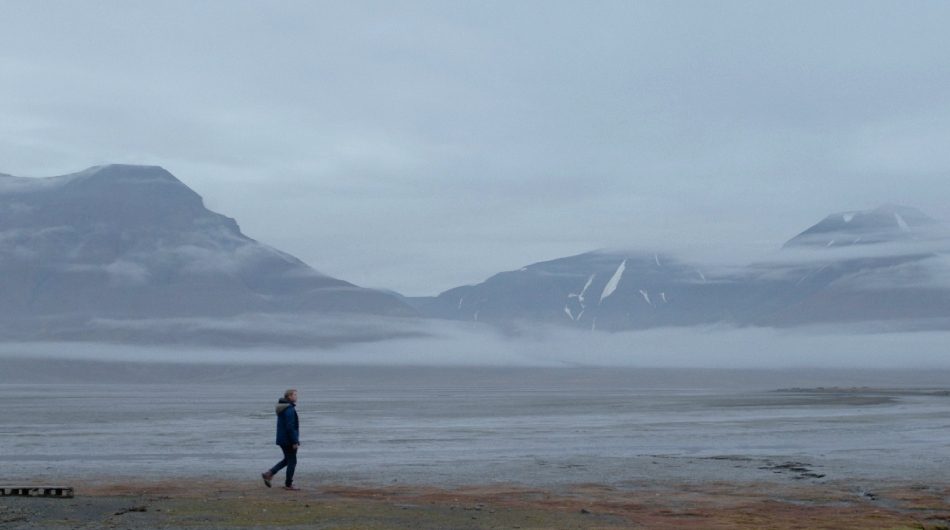 Hytte
Hytte
Year: 2021
Director: Jean-Louis SCHULLER
Production Co: a_BAHN (LU), Novak Prod (BE), LES FILMS FAUVES (LU), ESPERA (LU)
Distributors: a_BAHN
La Francisca Une Jeunesse Chilienne
La Francisca Une Jeunesse Chilienne
Year: 2020
Director: Rodrigo Litorriaga
Production Co: Transit Transat, Dolce Vita Films, Popiul & Indigo Films
Distributors: Bussola Films
Seule à Mon Mariage
Seule à Mon Mariage
Year: 2018
Director: Marta Bergman
Production Co: Frakas Productions, Avenue B Productions, Zélila Films, Hi Film
Distributors: Le Parc Distribution, Destiny Distribution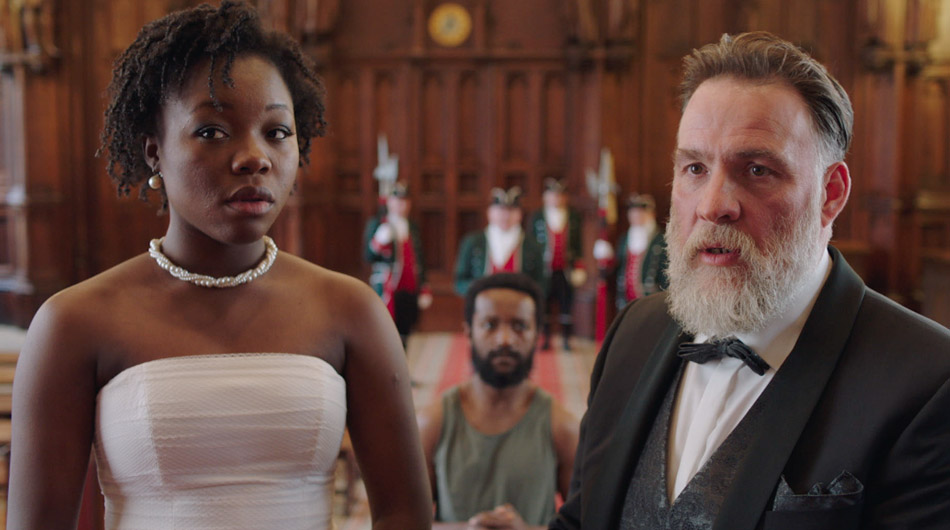 Troisièmes Noces
Troisièmes Noces
Year: 2018
Director: David Lambert
Production Co: Frakas Productions, Bidibul Productions, Ema Films
Distributors: O'Brother (BE), Filmoption International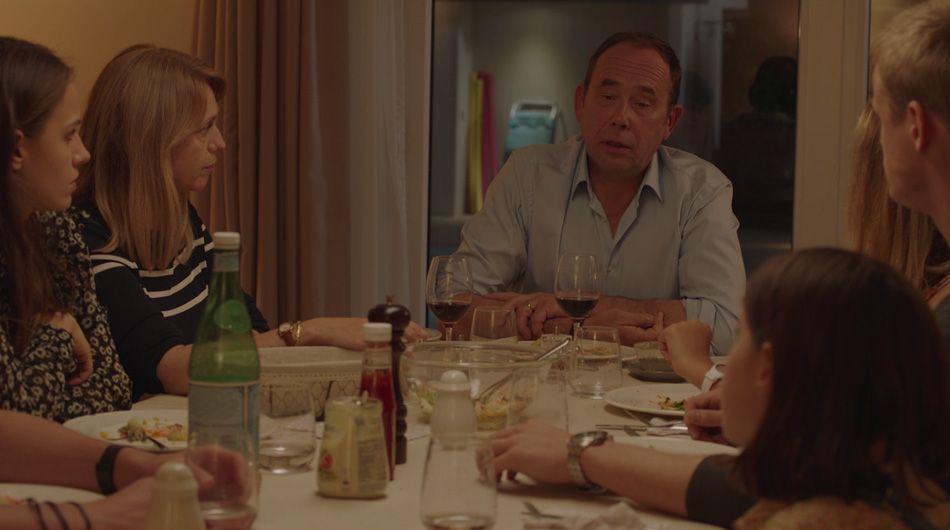 Ceux Qui Travaillent
Ceux Qui Travaillent
Year: 2018
Director: Antoine Russbach
Production Co: Box Productions, Novak Production
Distributors: Outside the Box, Condor Distribution, Subtitle Distribution
Bitter Flowers
Bitter Flowers
Year: 2018
Director: Olivier Meys
Production Co: Tarantula Belgique, Mille et Une Films
Distributors: Cinéart, Sister Distribution, Urban Distribution, Loco Films
Le Chant Des Hommes
Le Chant Des Hommes
Year: 2016
Director: Bénédicte Liénard, Mary Jimenez
Production Co: Tarantula Belgique, Tarantula Luxembourg, JBA Production, RTBF
Distributors: Tarantula Belgique, Tarantula Distribution
Post-Partum
Post-Partum
Year: 2013
Director: Delphine Noels
Production Co: Frakas Productions, Juliette Films, Paul Thiltges Distributions
Distributors: Kinepolis Film Distribution (BE)
Documentary
Stopping The Next Pandemic
Stopping The Next Pandemic
Year: 2023
Director: Xavier Deleu
Production Co: Georama TV, ARTE France, NHK
Distributors: ARTE
Holding Up The Sky
Holding Up The Sky
Year: 2023
Director: Pieter Van Eecke
Production Co: Clin d'Oeil Films
Distributors: To come
Happy Pills
Happy Pills
Year: 2022
Director: Arnaud Robert & Paolo Woods
Production Co: Intermezzo Films
Distributors: RTS, SRG SSR, ARTE, LIGHTDOX
My Paper Life
My Paper Life
Year: 2022
Director: Vida Dena
Production Co: Clin d'oeil films, Les Films du Bilboquet, Wild Heart Productions
Distributors: CAT&Docs
The Last Nomads
The Last Nomads
Year: 2023
Director: Biljana Tutorov & Petar Glomazić
Production Co: Wake Up Films, Les Films de l'œil sauvage
Distributors: To come
Young Plato
Young Plato
Year: 2021
Director: Neasa Ni Chianain & Declan McGrath
Production Co: Clin d'oeil films, Solsiu Films, Aisling Productions, Zadig Productions
Distributors: Autlook Filmsales
Little Palestine
Little Palestine
Year: 2021
Director: Abdallah Al-Khatib
Production Co: Films de Force Majeure, Bidayyat
Distributors: DULAC Distribution, LIGHTDOX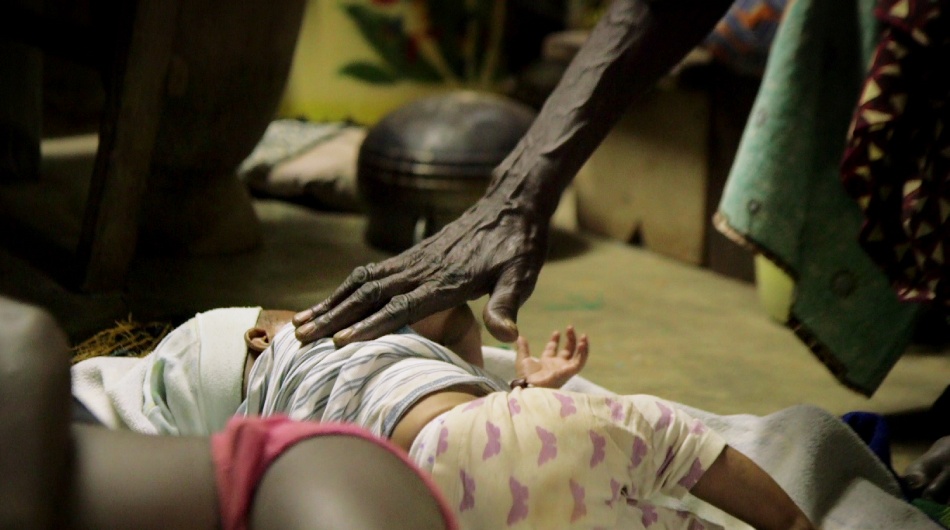 Garderie Nocturne
Garderie Nocturne
Year: 2021
Director: Moumouni Sanou
Production Co: LES FILMS DU DJABADJAH, VRAI VRAI FILMS, BLINKER FILMPRODUKTION
Distributors: Taskovski Films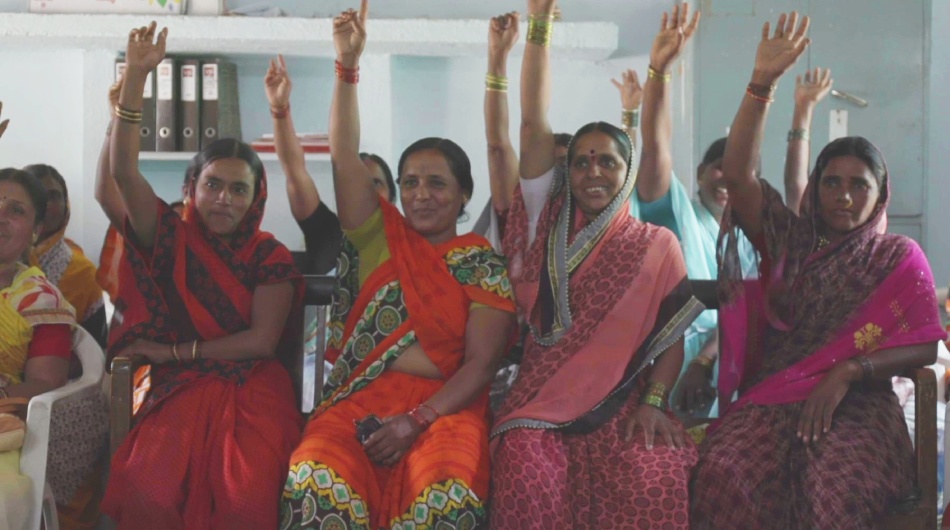 Marching In The Dark
Marching In The Dark
Year: 2023
Director: Kinshuk Surjan
Production Co: Clin d'Oeil Films
Distributors: To Come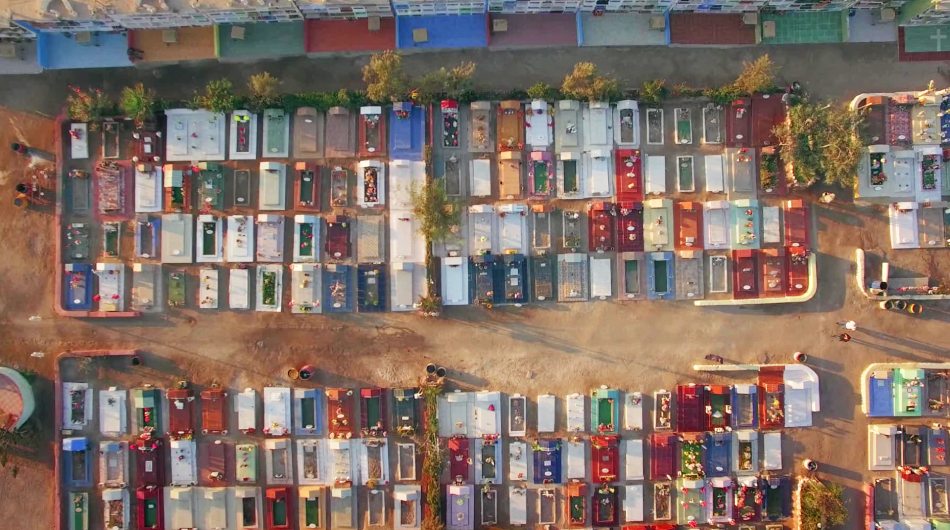 Arica
Arica
Year: 2021
Director: Lars Edman, William Johansson Kalén
Production Co: Laika Film & Television AB, Clin d'Oeil films, Relation04 Media AS, Radio Film Ltd, Aricadoc
Distributors: LIGHTDOX, DALTON distribution
Dark Rider
Dark Rider
Year: 2021
Director: Eva Küpper
Production Co: Serendipity Films, Volya Films, Clin d'Oeil Films, BR/Arte, RTBF Télévision belge, VRT/Canvas
Distributors: DALTON distribution, Cinema Delicatessen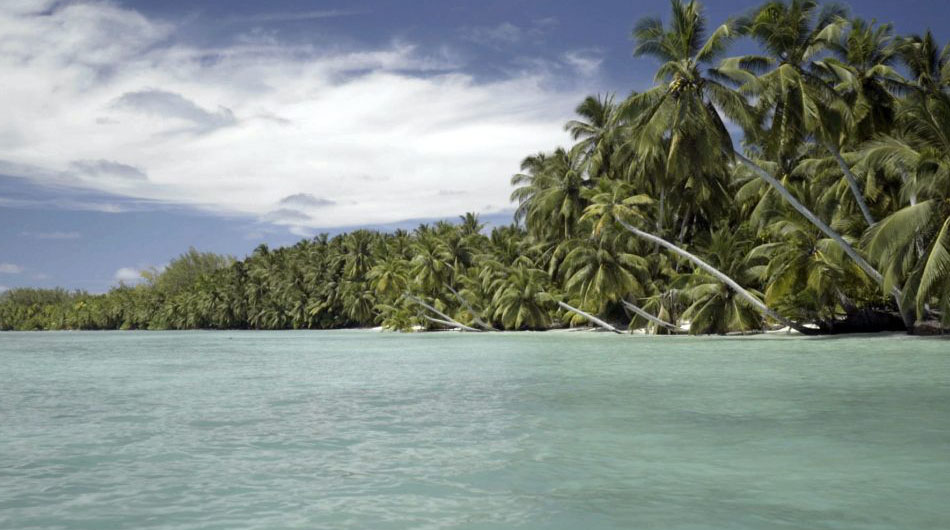 Another Paradise
Another Paradise
Year: 2019
Director: Olivier Magis
Production Co: Playtime Films, Caviar Films, Haut Les Mains Productions
Distributors: Yleisradio (YLE)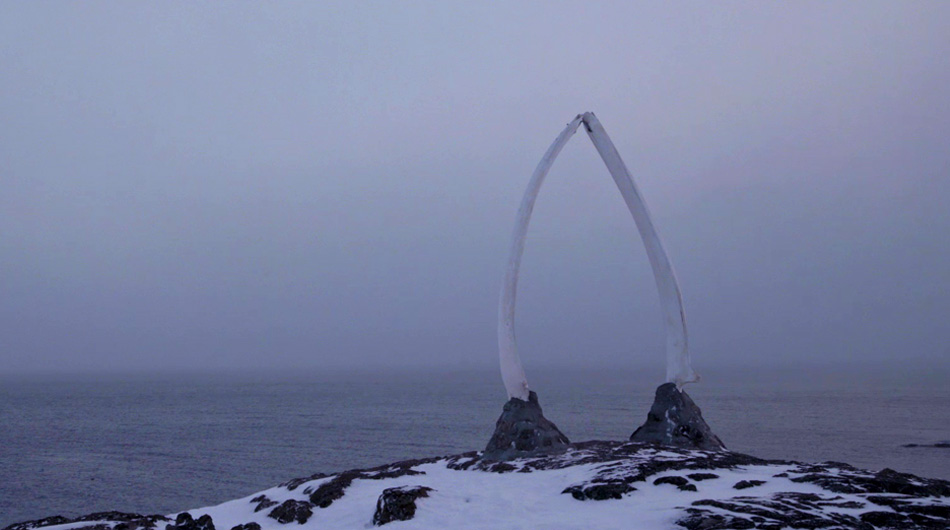 Winter's Yearning
Winter's Yearning
Year: 2019
Director: SIDSE TORSTHOLM LARSEN & STURLA PILSKOG
Production Co: BLÅST FILM, BULLIT FILM & ÁNORÂK FILM
Distributors: Cat&Docs
Transnistra
Transnistra
Year: 2019
Director: Anna Eborn
Production Co: Momento Film, Adomeit Film, Clin d'oeil Films
Distributors: Swedish Film Institute, CAT & Docs, Folkets Bio, Øst for Paradis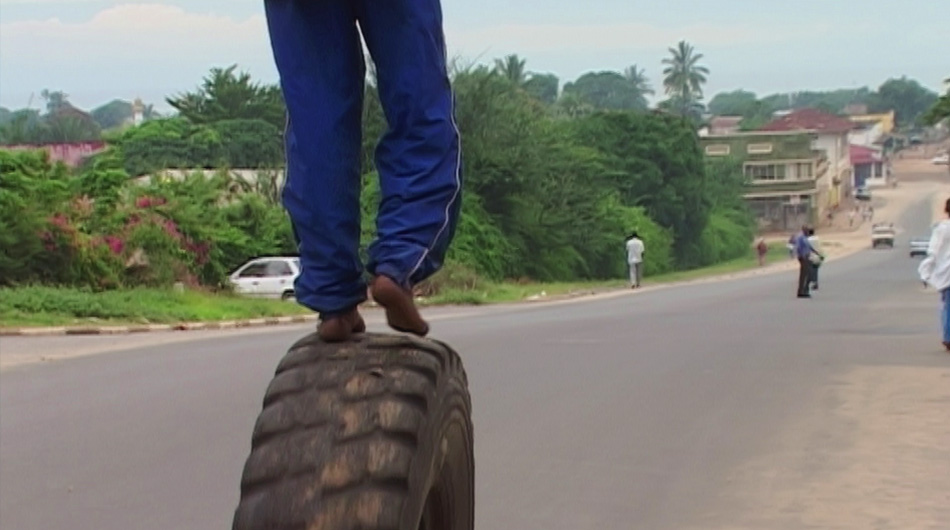 In Another Life
In Another Life
Year: 2019
Director: Philippe de Pierpont
Production Co: Dérives, Clin d'oeil films, Petit à Petit Productions
Distributors: Wallonie Image Production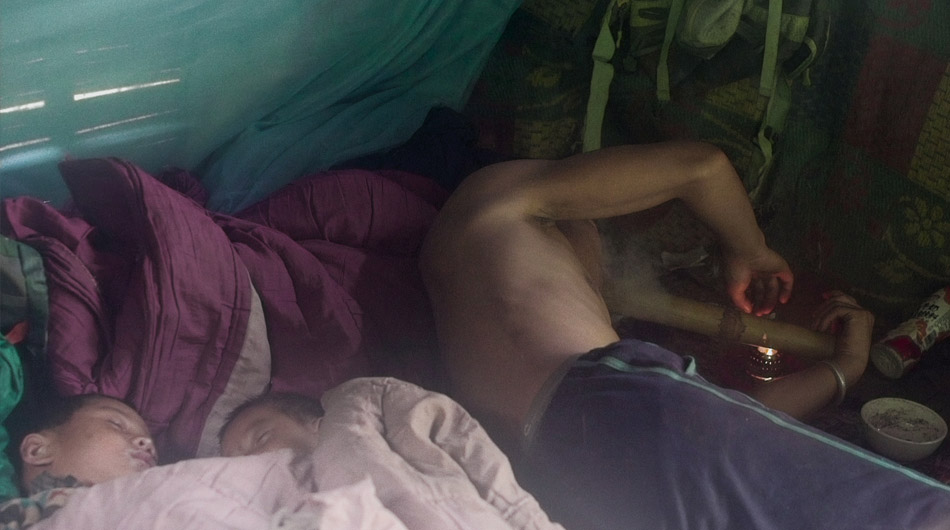 Century of Smoke
Century of Smoke
Year: 2019
Director: Nicolas Graux
Production Co: Dérives, Clin d'oeil Films, Haiku Films
Distributors: Wallonie Image Production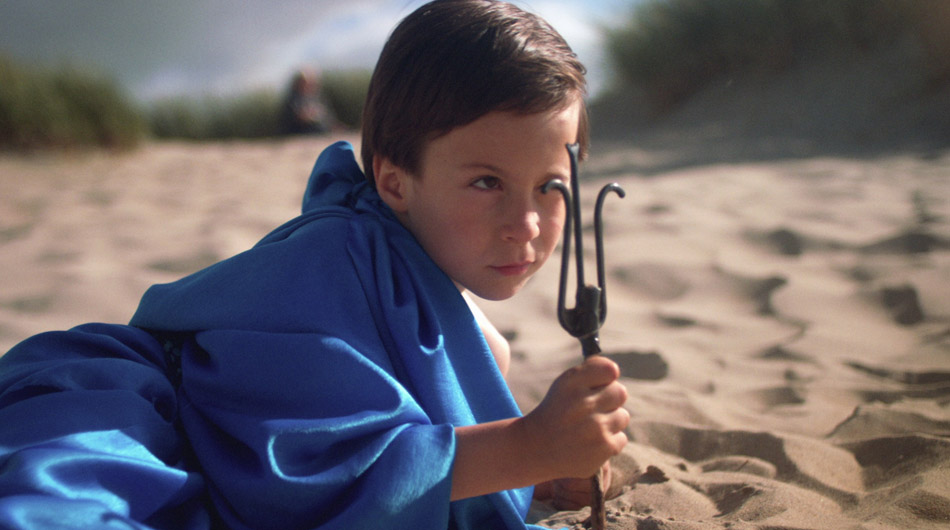 Gods of Molenbeek
Gods of Molenbeek
Year: 2019
Director: Reetta Huhtanen
Production Co: Zone2 Pictures, Clin d'Oeil Films, Tondowski Films
Distributors: Pirkanmaan Elokuvakeskus (PEK), Real Fiction, NHK BS1
MANU
MANU
Year: 2018
Director: Emmanuelle Bonmariage
Production Co: Clin d'oeil Films, Dérives, RTBF, VRT, Cba Doc
Distributors: Screenbox, SparkleBox
Serie
Europe Revealed
Europe Revealed
Year: 2022
Director: Showrunner Andreas Pichler
Production Co: Point du Jour International, Les films du Balibari, Zero One
Distributors: ARTE distribution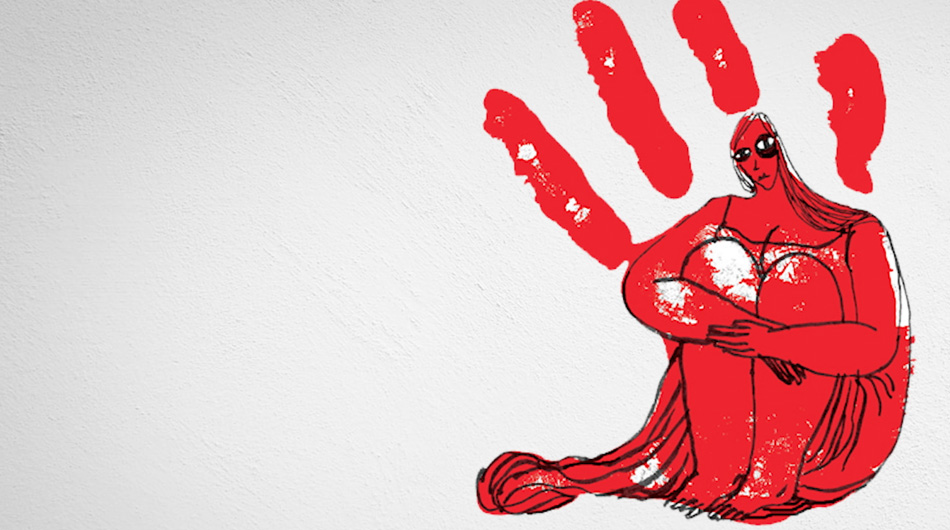 Draw For Change
Draw For Change
Year: 2023
Director: Showrunners Vincent Coen & Guillaume Vandenberghe
Production Co: Clin d'oeil films, Les Films du Balibari, Submarine, ma.ja.de, Motto Pictures, Danish Documentary Production, a_Bahn
Distributors: ARTE distribution
Short
Forêt
Forêt
Year: 2020
Director: Samuel Feller
Production Co: Magellan Films
Distributors: Magellan Films
TV
Very bad trip
A film by Todd Phillips
Proximus TV
Trainspotting
A film by Danny Boyle
Proximus TV
Robocop
A film by José Padilha
Proximus TV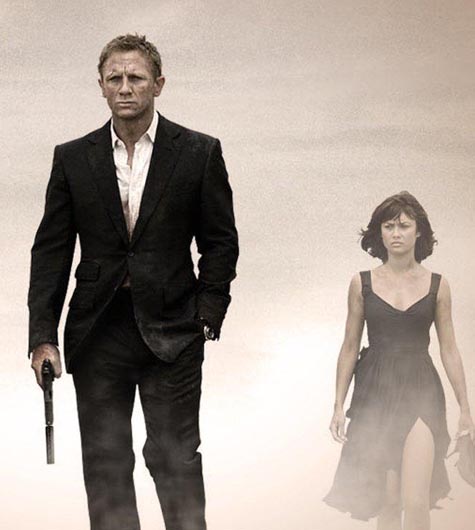 Quantum of Solace
A film by Marc Forster
Proximus TV
Podium
A film by Yann Moix
Proximus TV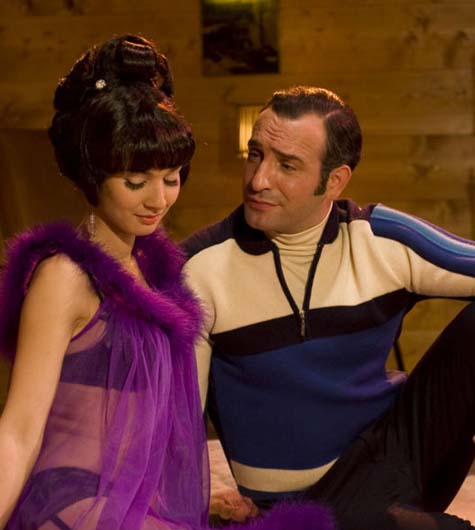 OSS117 Rio ne répond plus
A film by Michel Hazanavicius
Proximus TV
Ocean's twelve
A film by Steven Soderbergh
Proximus TV
Moi moche et méchant
A film by Pierre Coffin, Chris Renaud
Proximus TV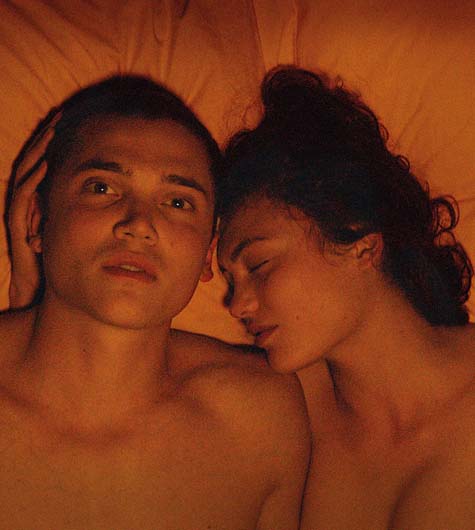 Love
A film by Gaspar Noé
Proximus TV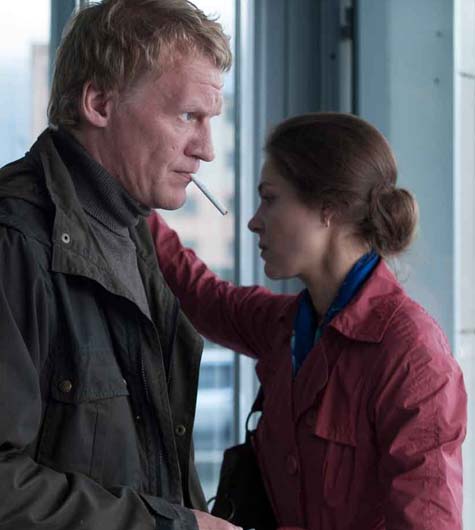 Leviathan
A film by Andreï Zviaguintsev
Proximus TV
Les nouvelles aventures d'Aladin
A film by Arthur Benzaquen
Proximus TV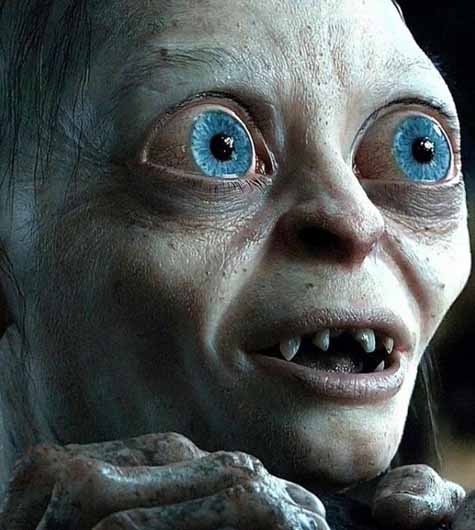 Le seigneur des anneaux
A film by Peter Jackson
Proximus TV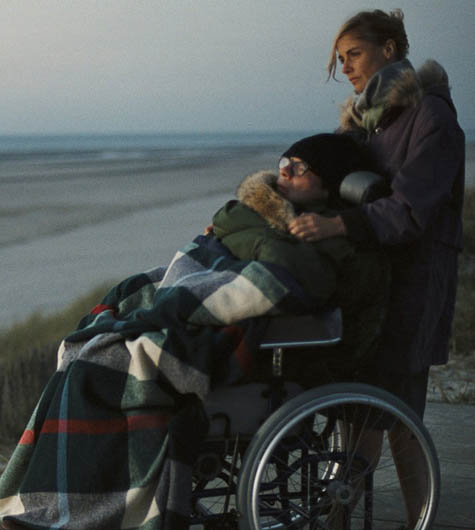 Le scaphandre et le papillon
A film by Julian Schnabel
Proximus TV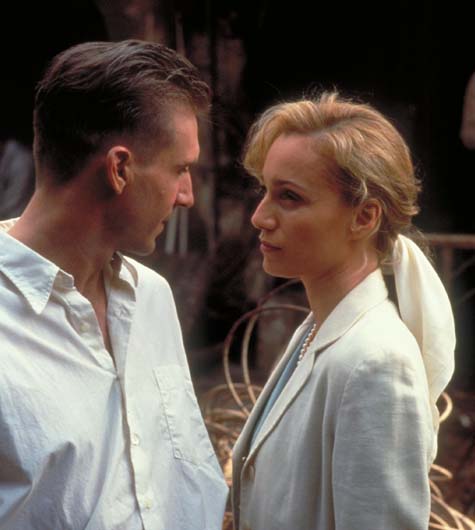 Le patient anglais
A film by Anthony Minghella
Proximus TV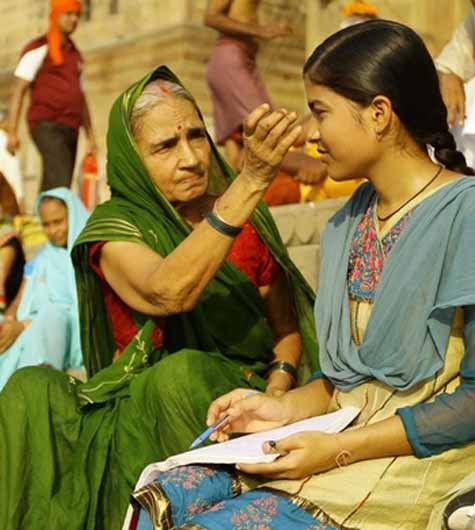 Le grand jour
A film by Pascal Plisson
Proximus TV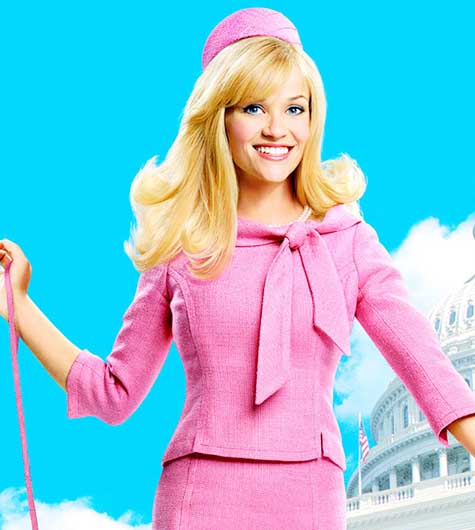 La blonde contre-attaque
A film by Charles Herman-Wurmfeld
RTBF
l'Hermine
A film by Christian Vincent
Proximus TV
l'Exercice de l'état
A film by Pierre Schoeller
Proximus TV
Jean de Florette
A film by Claude Berri
RTBF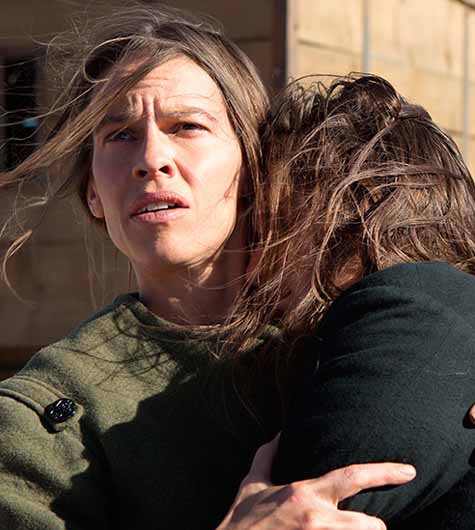 Homesman
A film by Tommy Lee Jones
Proximus TV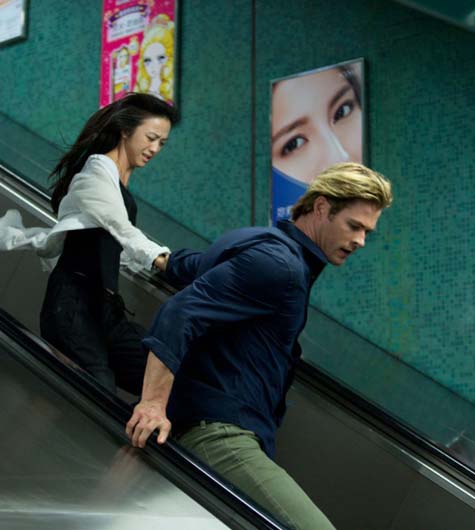 Hacker
A film by Akan Satayev
Proximus TV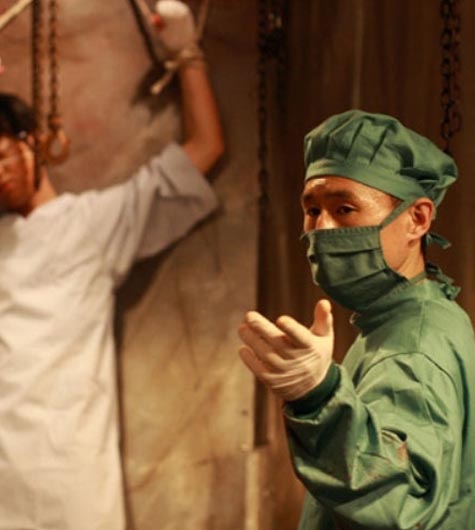 Grotesque
A film by Kōji Shiraishi
Proximus TV
Good morning Vietnam
A film by Barry Levinson
Proximus TV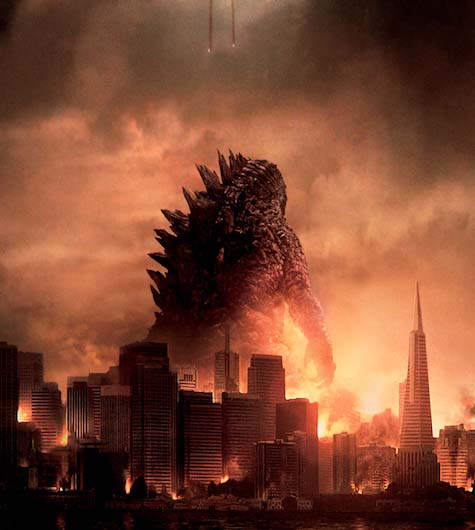 Godzilla
A film by Gareth Edwards
Proximus TV
Da vinci code
A film by Ron Howard
Proximus TV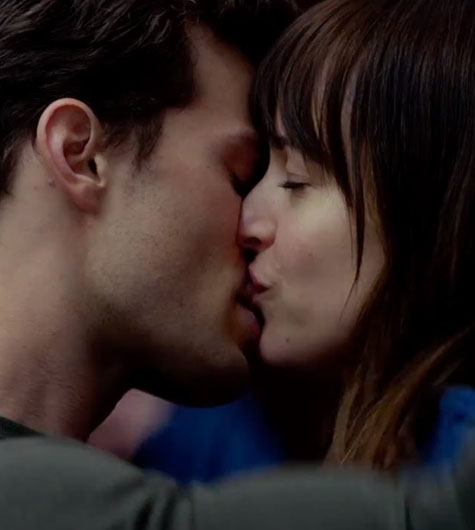 Fifty shades of grey
A film by Sam Taylor-Johnson
Proximus TV
9 mois ferme
A film by Albert Dupontel
Proximus TV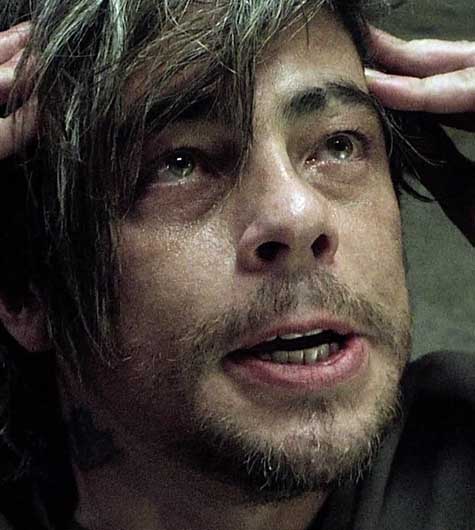 21 grammes
A film by Alejandro González Iñárritu
Proximus TV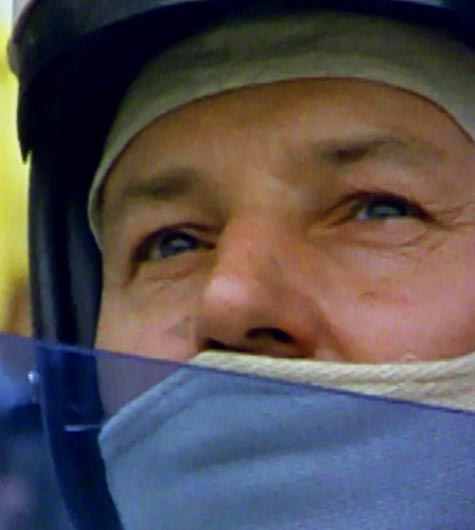 Monaco Grand Prix THE LEGEND
A film by Franck Florino
Check Productions
About
CATLIKE Productions
MOVIE TRAILERS STUDIO
english version
version française
versión española
Trailers are catlike.
Elegant and slender. Smart and agile.
With big eyes that glow at night..
They run really fast, and their claws are fearsome.
They're real hunters ….
CATLIKE TRAILERS 
CATLIKE is specialized in branding feature films.
We produce film trailers, but we also conceptualise teasers, showreels and pitch-pilots.
We define the identity of your film.
We show your film in its best light at any stage of production.
We are particularly fond of art house films and documentaries, and we always work in respect of the film and its author.
We work with directors, productions houses and films distributors (Cinema and TV) of the entire world !
We create the best trailer possible, while respecting the brief and the scope of work.
Every single project is tailored to suit individual needs, and is always crafted with consideration for timeline and budget.
Please do not hesitate to contact us for a bespoke quotation.
CATLIKE GANG
We manage all technical aspects of the production, and deliver your work in any requested format (digital web, master files, DCP, etc…).
Every step of production is handled by dedicated departments: image editing, sound design and mixing, motion graphics, and deliveries.
We collaborate with an excellent network of specialists and technicians.
Our state-of-the-art work pipeline guarantees a smooth process throughout the whole production.
LET'S BRING YOUR FILM TO LIGHT
SO THAT EVERYONE CAN WATCH IT
TO KEEP CINEMA ALIVE
Les trailers sont des félins.
Grâcieux et élancés. Rusés et agiles.
Leurs grands yeux brillent dans la nuit.
Ils courent très vite, et leurs griffes sont redoutables.
Ce sont de vrais chasseurs ….
TRAILERS CATLIKE
CATLIKE est une société spécialisée dans la promotion des films de cinéma.
Nous réalisons principalement des films-annonces (trailers), mais aussi des teasers, des showreels ou des pitch-pilots.
Nous créons une identité visuelle forte pour votre film.
Nous révélons votre film aux étapes clefs de sa fabrication et de sa diffusion, grâce à un matériel promotionnel adapté.
Nous aimons le cinéma et nous sommes particulièrement sensibles au cinéma d'art et d'essai, ainsi qu'au cinéma documentaire. Nous sommes attachés au respect de l'œuvre et de son auteur.
Nous travaillons avec les réalisateurs, les producteurs et les distributeurs de films (Cinéma et TV) du monde entier !
Tout en répondant à vos attentes, nous tâcherons de vous surprendre et de créer le meilleur film-annonce possible.
Chaque projet est taillé sur mesure selon son contexte de production et de diffusion.
N'hésitez-pas à nous contacter afin d'obtenir un devis détaillé.
GANG CATLIKE
Nous prenons en charge la fabrication technique de votre film-annonce, et ce jusqu'à sa livraison dans les formats et sur les supports de diffusion appropriés (Ensemble des délivrables incluant DCP, fichiers masters, fichiers web, etc …).
Votre film-annonce est entièrement fabriqué dans les départements appropriés (montage image, montage son et mixage, graphisme, deliveries).
Nous travaillons en partenariat avec un réseau d'excellents techniciens de l'image et du son, chacun spécialisé dans son domaine de compétences.
Un vrai suivi de post-production vous garantit la bonne fabrication et la bonne livraison de votre film-annonce en réponse aux standards professionnels du marché.
METTONS EN LUMIÈRE VOTRE FILM
QUE TOUT LE MONDE LE VOIT
ET QUE VIVE LE CINÉMA
Los trailers son felinos.
Elegantes y esbeltos. Astutos y ágiles.
Sus grandes ojos brillan en la oscuridad.
Corren muy rápido, y sus garras son temibles.
Son verdaderos cazadores…
CATLIKE TRAILERS 
CATLIKE es una empresa jóven especializada en la promoción de películas.
Realizamos principalmente trailers, así como teasers, showreels o pich-pilots.
Le damos visibilidad a vuestra película en etapas clave de su fabricación y de su difusión, gracias a un material promocional adaptado.
Somos particularmente sensibles al cine de arte así como al cine documental.
Estamos comprometidos con el respeto de la obra y del autor.
Respondiendo a vuestras espectativas, haremos todo lo posible para sorprenderos y crear el mejor trailer posible.
Tomamos a cargo la fabricación técnica de vuestro trailer hasta la entrega en los formatos y los soportes de difusión apropiados (conjunto de entregables que incluyen DCP, archivos maestros, archivos web, etc …)
Cada proyecto se trabaja a medida según el contexto de producción y difusión.
No dudéis en contactarnos a fin de obtener un presupuesto detallado.
Trabajamos con directores, productores y distribuidores de películas del mundo entero !
Juntos seremos inovadores y eficaces con el fin de promover de la mejor manera vuestra película.
CATLIKE GANG
Estamos situados en el corazón de Bruselas al interior de un complejo que agrupa diferentes empresas de post-producción de películas.
Vuestro trailer será completamente fabricado en los departamentos apropiados (montaje de imagen, montaje de sonido, mezcla, grafismo, entrega).
Trabajamos en colaboración con una red de excelentes técnicos de imagen y sonido, especializado en el dominio de sus competencias.
Un serio seguimiento de post-producción os garantizará la correcta realización y entrega de vuestro trailer en respuesta a los estándares profesionales del mercado.
SEAMOS EFICACES E INNOVADORES PARA PROMOVER DE LA MEJOR MANERA SU PELICULA
PARA QUE SEA VISTA POR LA MAYOR CANTIDAD DE GENTE
PARA QUE VIVA EL CINE
Partners
SARABAND
Sound Post Production

BOXON
Audio Post Facilities
Sound Coordination for Film & TV

MANNEKEN PIX
Visual Post facilities
Visual coordination for Films & TV
Post-production services

BARDAF
Visual & Audio Post Facilities
Coordination for Film & TV
Post-production services

CHARBON STUDIO
Digital Lab, colour grading and finishing, mastering

STUDIO L'EQUIPE
Offers all post-production facilities for movies.
References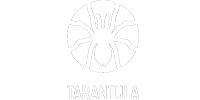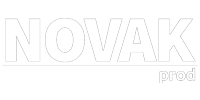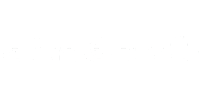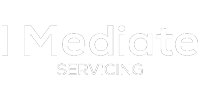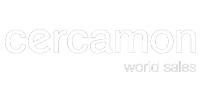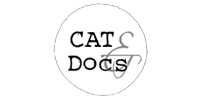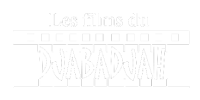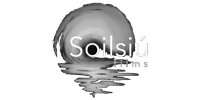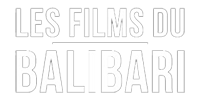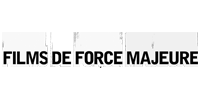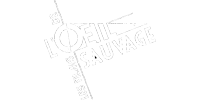 Contact
CATLIKE  S.A.S
French SIRET  Identifiant   908 783 525 00011
Intra-community VAT number   FR8908 783 525
Phone or Whatsapp   +33 (0)6 27 78 67 36     +33 (0)561 53 98 24
Skype   CATLIKE